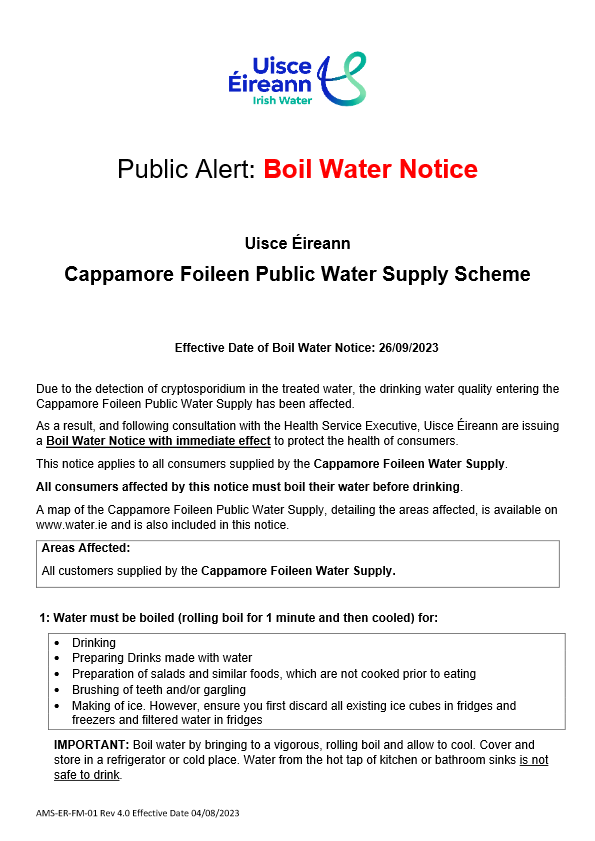 Cappamore Foileen Public Water Supply Scheme – Due to the detection of cryptosporidium in the treated water, the drinking water quality entering the Cappamore Foileen Public Water Supply has been affected. As a result, and following consultation with the HSE Health Service Executive, Uisce Éireann are issuing a Boil Water Notice with immediate effect to protect the health of consumers. This notice applies to all consumers supplied by the Cappamore Foileen Water Supply. All consumers affected by this notice must boil their water before drinking.
Don't make News headlines!
Make the decision to solve your water issues once and for all. Call us today in Charleville at 063-89290 with your water quality questions. Alternatively please submit the form below for more information.