View Larger Map (Sat-Nav: N 52 20′ 58.8″   W 8 39′ 39.0″)

Please get in touch with us if you have any questions at all about your water supply. Call us now at 063-89290, alternatively 087-2704172 or email info@perfectwater.ie We'd be delighted to help you find the best water softening solution for you and your home.
Perfect Water Systems – Local Agents
We have Agencies representing us throughout Ireland and they look forward to answering your questions or providing more information. Each of our Agents will be happy to arrange a consultation free of charge and without any obligation at a time that suits you best.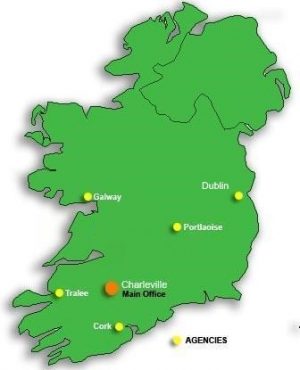 Dublin Area Contact: Simon Moore
Red House Water Systems Ltd, Glencullen, Dublin 18
Tel: 01 295 5867. Mobile: 085 736 6006
Kerry Area Contact: Gerard Concannon
Perfect Water Systems, The Spa, Tralee, Co. Kerry
Tel: 066 713 6569. Mobile: 087 818 0087.
Cork Area Contact: Joe Riordan
Perfect Water
Tel: 087 270 4172
Galway Area Contact: Colm Dawson
Perfect Water
Tel: 087 270 4172
Portlaoise Area Contact: Billy Gorman
Aqua Treatment Ltd, Dromadoon, Mouthrath Road, Portlaoise, Co. Laois
Tel: 057 8622400/8662525. Mobile: 087 2580318.
Serving Laois, Offaly, Carlow, Kilkenny, Kildare and North Tipperary